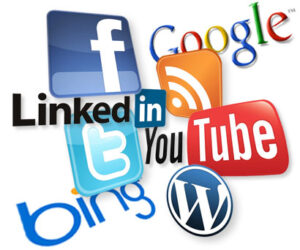 Despite using all the same social networks – Twitter, Facebook, Google+, etc. – , each businesses marketing plan and marketing toolbox are likely quite different.  Enterprise solutions are great for the big guys, but the rest of us are in the market for something more our size.
Small businesses are eager to find valuable tools that take a lot of time and frustration out of social media marketing and that do so without costing an arm and a leg.  I think we all want tools like that, right?
Well, we put together a short list of simple, easy, cost-effective tools just for you.  Hopefully, you'll find one or two that you can start using right away in your small scale marketing to get big results.
Powtoon – Are videos part of your social media marketing plan?  If you're anxious to jump into video content, Powtoon can be a free way to test and see if it might work for you.  With Powtoon, you can create and edit video clips and upload straight to YouTube.
Social Mention – As a social media tracking tool, Social Mention has some neat bonus insights beyond their in-depth keyword tracking.  SocialMention tracks areas like sentiment, passion, reach and strength to not just tell you what's being said about your search but how those reactions feel.  While you track your brand, you can also see how your sentiment changes over time.  Are your mentions positive or negative?  How will this change for month to month and week to week?
Canva – This graphic design app has an incredibly intuitive drag and drop interface, and the tooltips and templates make it ideal for beginner designers.  Everything is free unless you choose to use something from Canva's library of stock photos.  Use this tool to design graphics for your social sites.
Buffer – Use Buffer to create a queue of the content you curate and send it out on a regular schedule to your various timelines.  It's simple and easy to use and the intuitive analytics on each post make it a breeze to see which posts performed best.
Tweetdeck – Now owned by Twitter, Tweetdeck is one of the most popular tools for complete twitter management.  Tweetdeck lets you track, organize and engage with your followers through a customizable dashboard where you can quickly see at a glance the activity from different lists, followers, hashtags and more.
Of course, none of this social media effort will be worthwhile without a solid technology infrastructure in place.   Don't let technical difficulties stand in your way.  A Managed Services Plan from Techno Advantage will help ensure you don't miss out on any valuable social marketing time.  Learn more about out Managed Services here.
We are growing our social media presence and we would love it if you could take a second to like, follow, and circle Techno Advantage.   Go on…use the buttons below!